Hungry Brothers and Sisters Need Your Help
The pandemic has caused a major food crisis for our brothers and sisters in Myanmar. Among the network of many churches around the country that we are working with, food supplies have dwindled down so low that they are near the point of going without food altogether.
Please pray for them and believe God with us as we endeavor to have faith to provide relief that we can send their way for rice, cooking oil, vitamins, medicine, and other needs that they are having in this critical time.
The money we raise will bolster hundreds of Christians and help to keep them from suffering as much of the world is suffering right now. It will also help them minister to those in great need around them who have no help.
Thankfully, God has blessed us with our ministry truck, and we are going to begin purchasing what we need right now and delivering it around the country in the places of greatest need. Pray Pastor Naing and his team will be safe from the fighting going on in the country right now and that they will be able to relieve their brothers and sisters with the supplies as soon as possible. Our good friends are truly warriors at work doing good works glorifying their Father in heaven.
The churches we are helping are in Yangon, Matupi, Bogalay, Kruk Village, and a new church plant in Sindin Village in Rakhine State!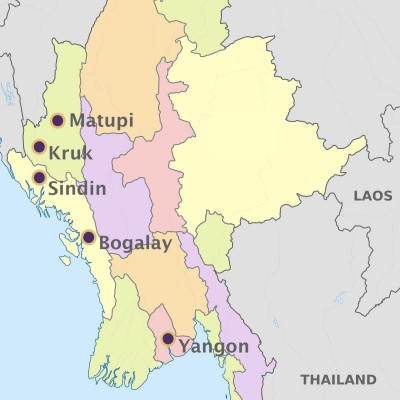 Mark Svihel
$50.00

David and Susan Peterson
$350.00

Scott Young
$10.00

Alan and Karen Stewart
$78.00

Lisa Cress
$150.00

Mark Hamilton
$300.00

Jon Ummel
$50.00

Richard Hayhoe
$500.00

Mark Robinette
$5,000.00

Anonymous
$25.00